Every once in a while, we get a free day to explore more of HRVA. This time we went all the way out to Suffolk, Disputanta, Smithfield and Portsmouth. It was a great 200-mile journey with our buddy Kaycee from Create/Captivate.
1st stop for us was the always perfect O'doodleDoo's Donuts in Suffolk. If you haven't had the pleasure of checking out this out of the way haven for amazing donuts then you truly do not know what you are missing.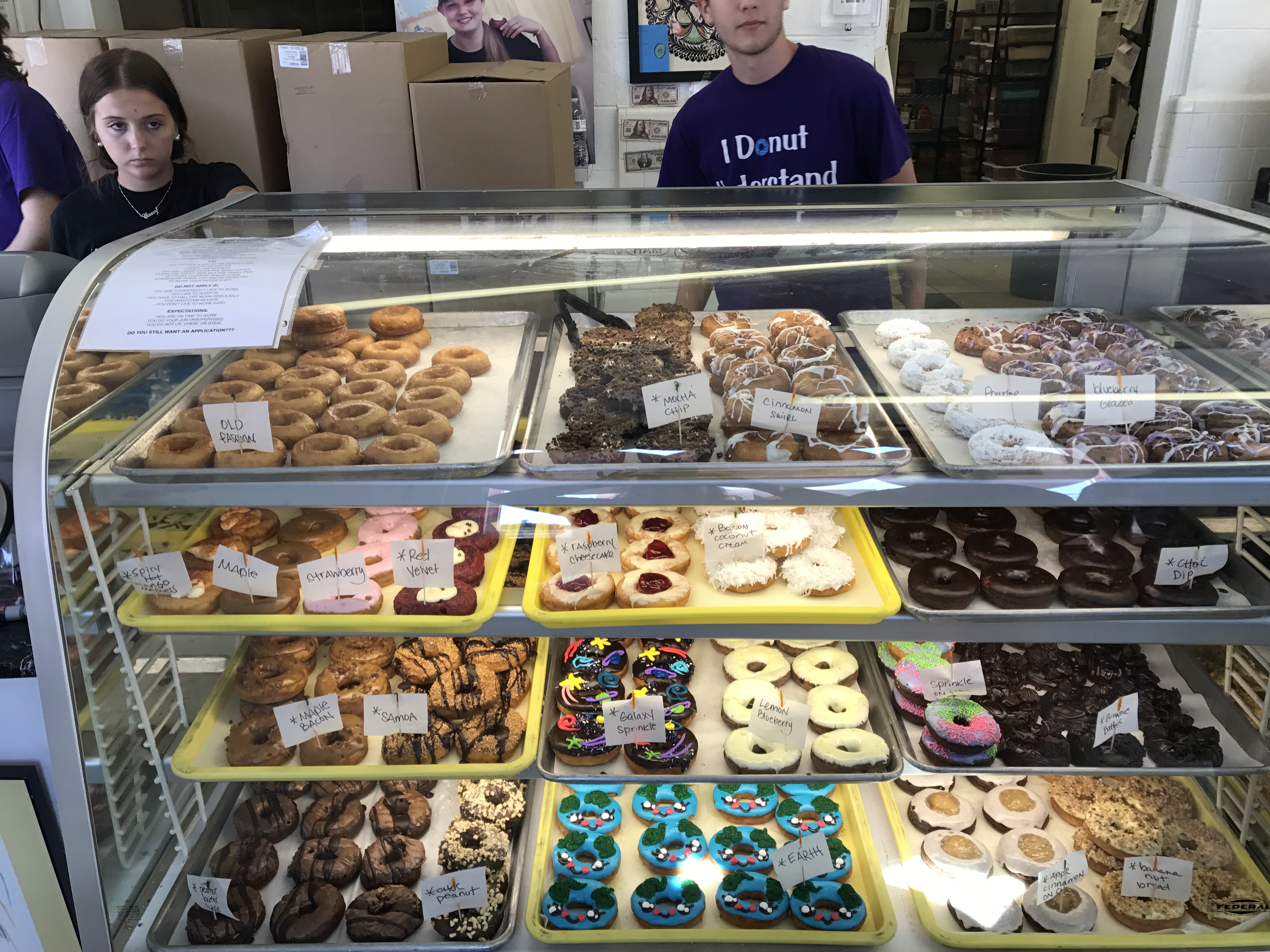 They often have adventurous without being over the top flavors and designs and they always seem to be perfect! Flavors that include- raspberry crumble, salty caramel peanut, pink lemonade, vanilla coconut, Italian wedding cookie, Elvis, chocolate sprinkles, sea dragon, vanilla sprinkles, red velvet, peanut butter cookies, chocoholic, Boston cream, mint chocolate chip, powder, maple, Oreo, m&m, blueberry, chocolate, hot cinnamon, green apple, churro, old fashioned, there really is something for everyone!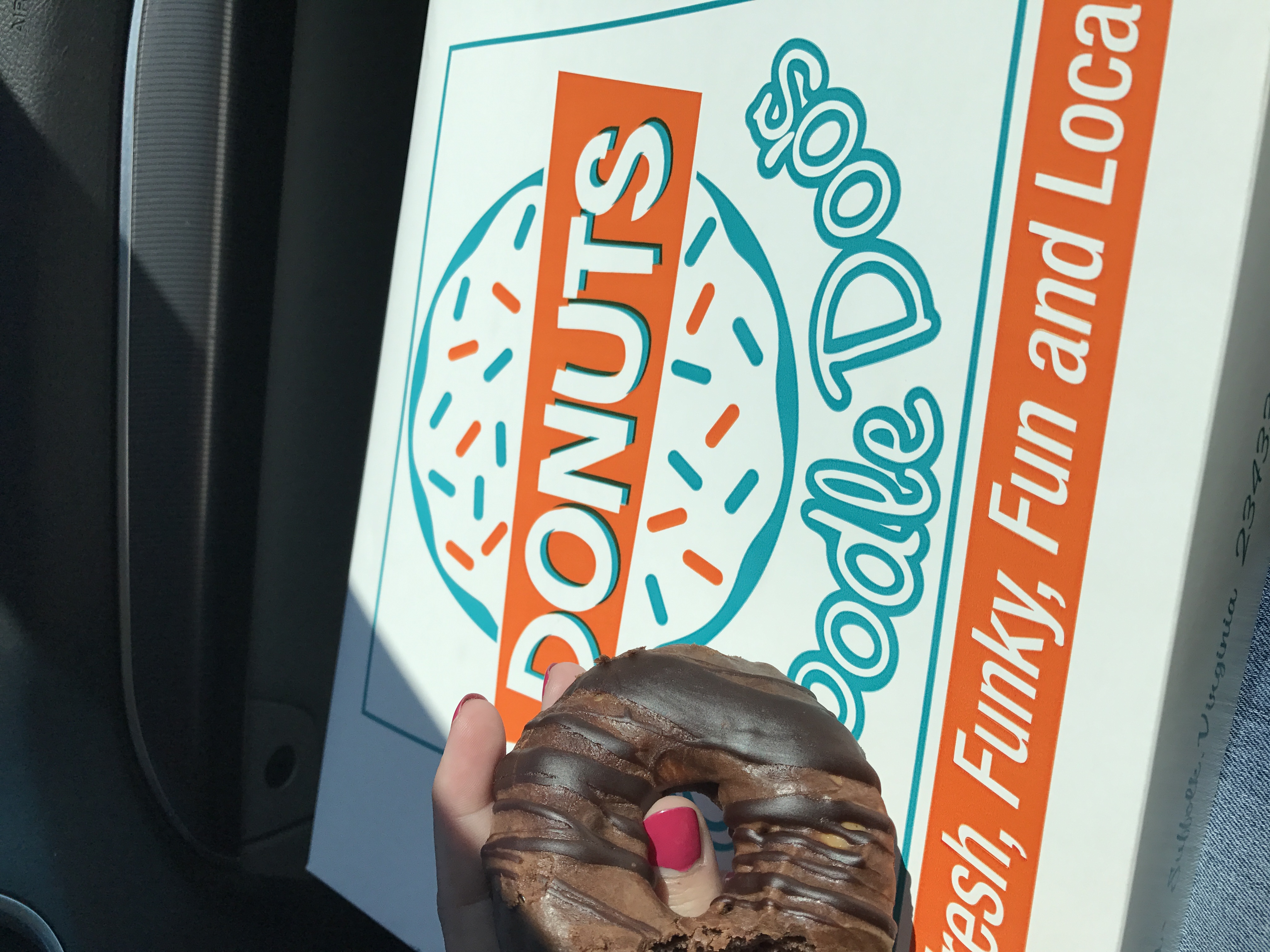 It's worth a special trip!
Our 2nd stop was a new distiller in very remote Disputanta, VA named after a dispute between William Mahone builder of the Norfolk Southern railroad and his wife when deciding a name for the town.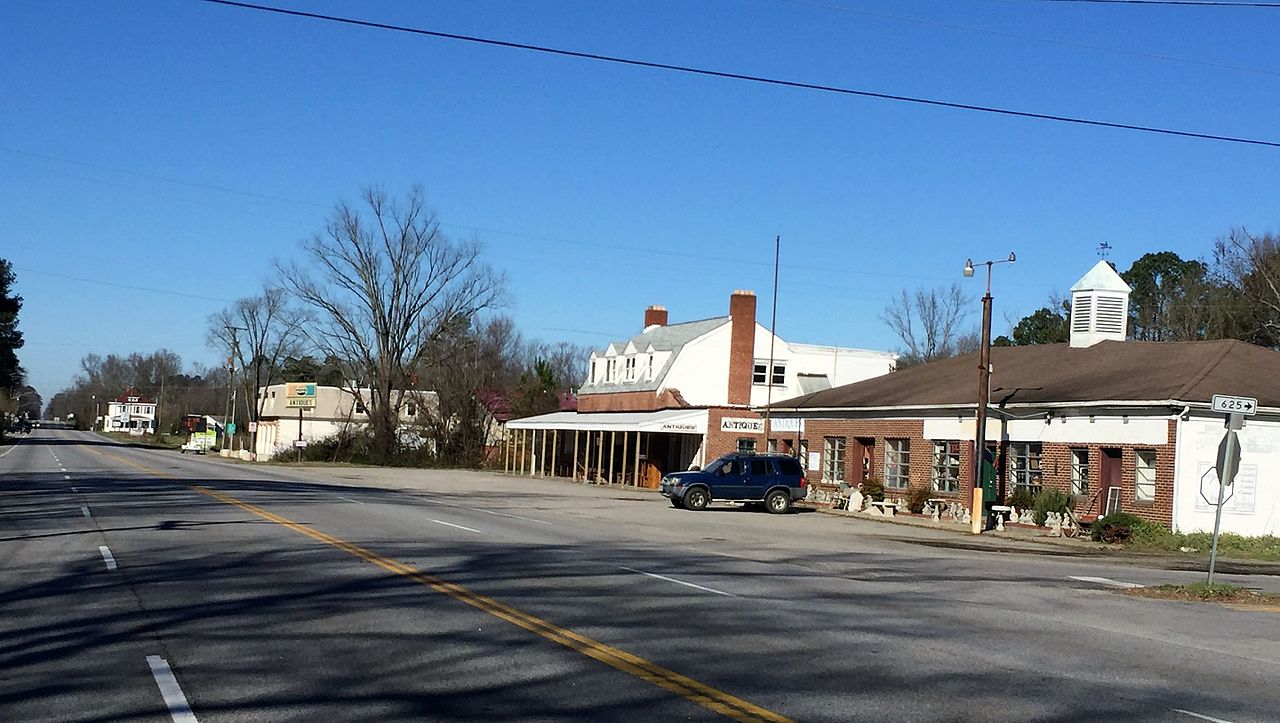 Disputanta isn't all that much of a town out in Southampton County, but we quickly found that it's residents are a hoot and very excited about a new business in town.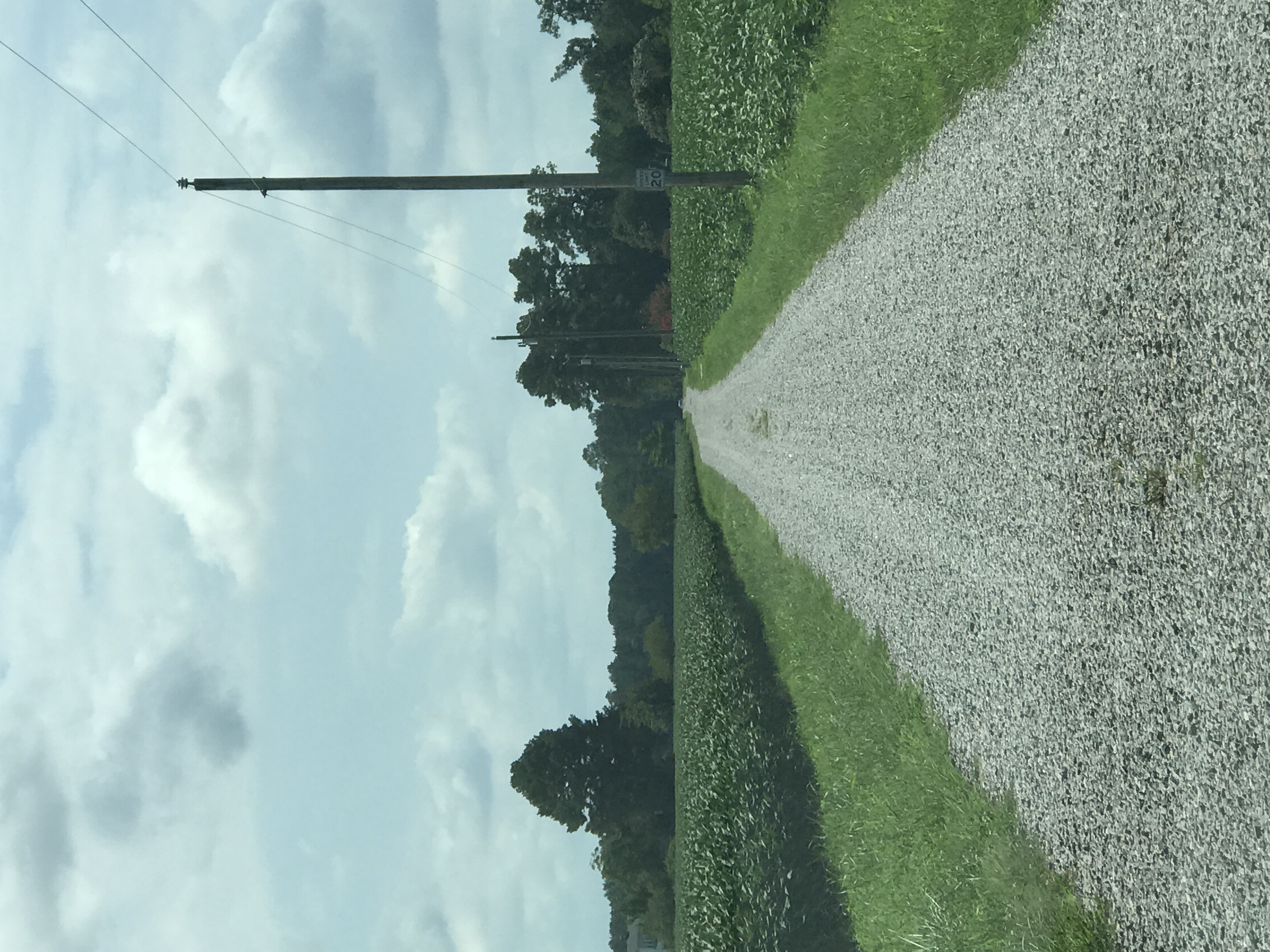 Driving up to Three Bros. Distillery was quite the adventure. At times, you wonder if you will get lost in the woods and maybe just maybe you may think your driver is going to leave you in said woods because you won't keep feeding him donuts. We did learn though that our sweet friend Kaycee apparently has had some self-defense training so our driver seemed to quickly get himself together.
We really enjoyed our tour that Chip gave us and we learned a ton!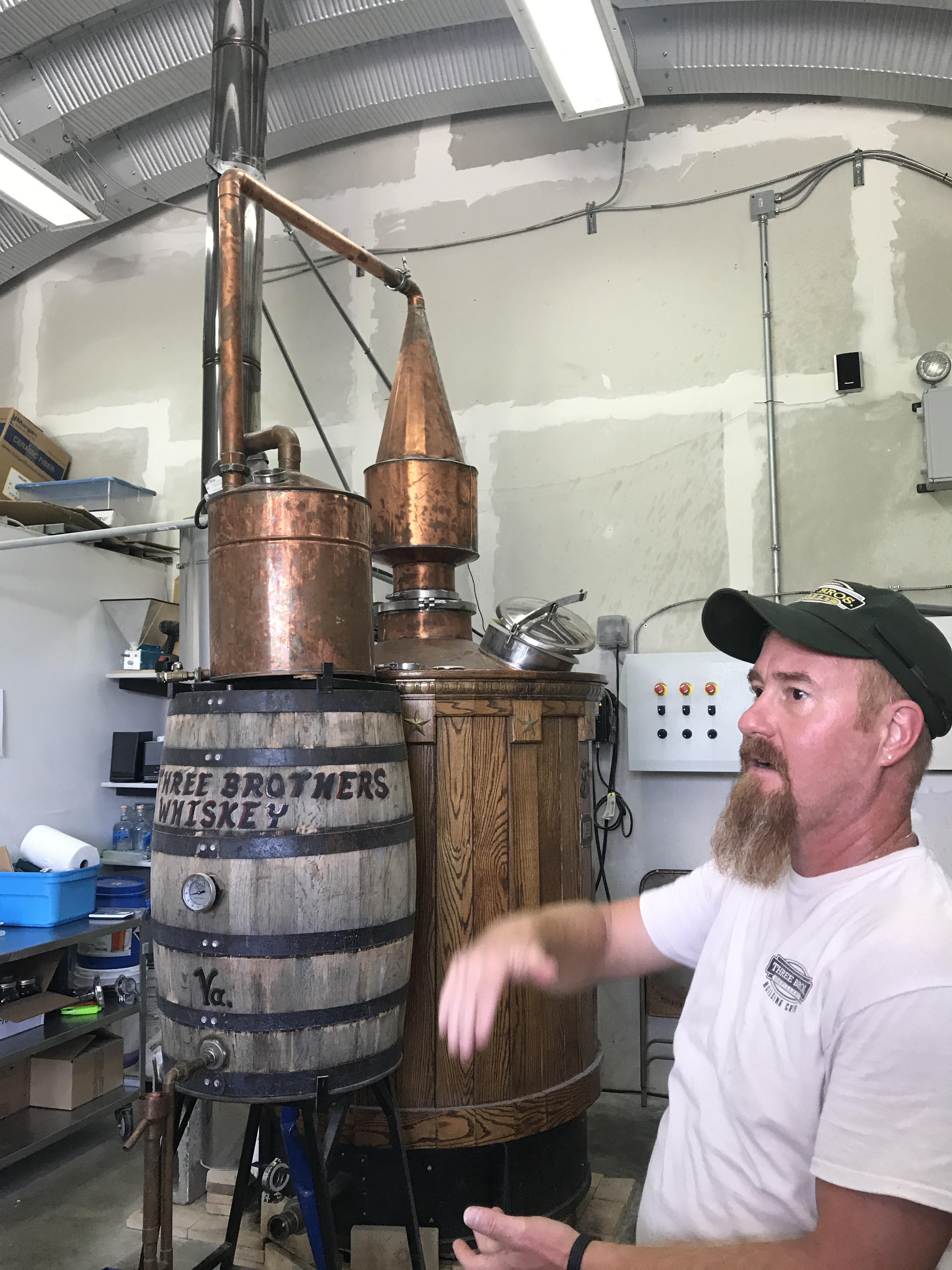 We tasted Gin and Whiskey that put hair on ALL of our chests and really enjoyed ourselves!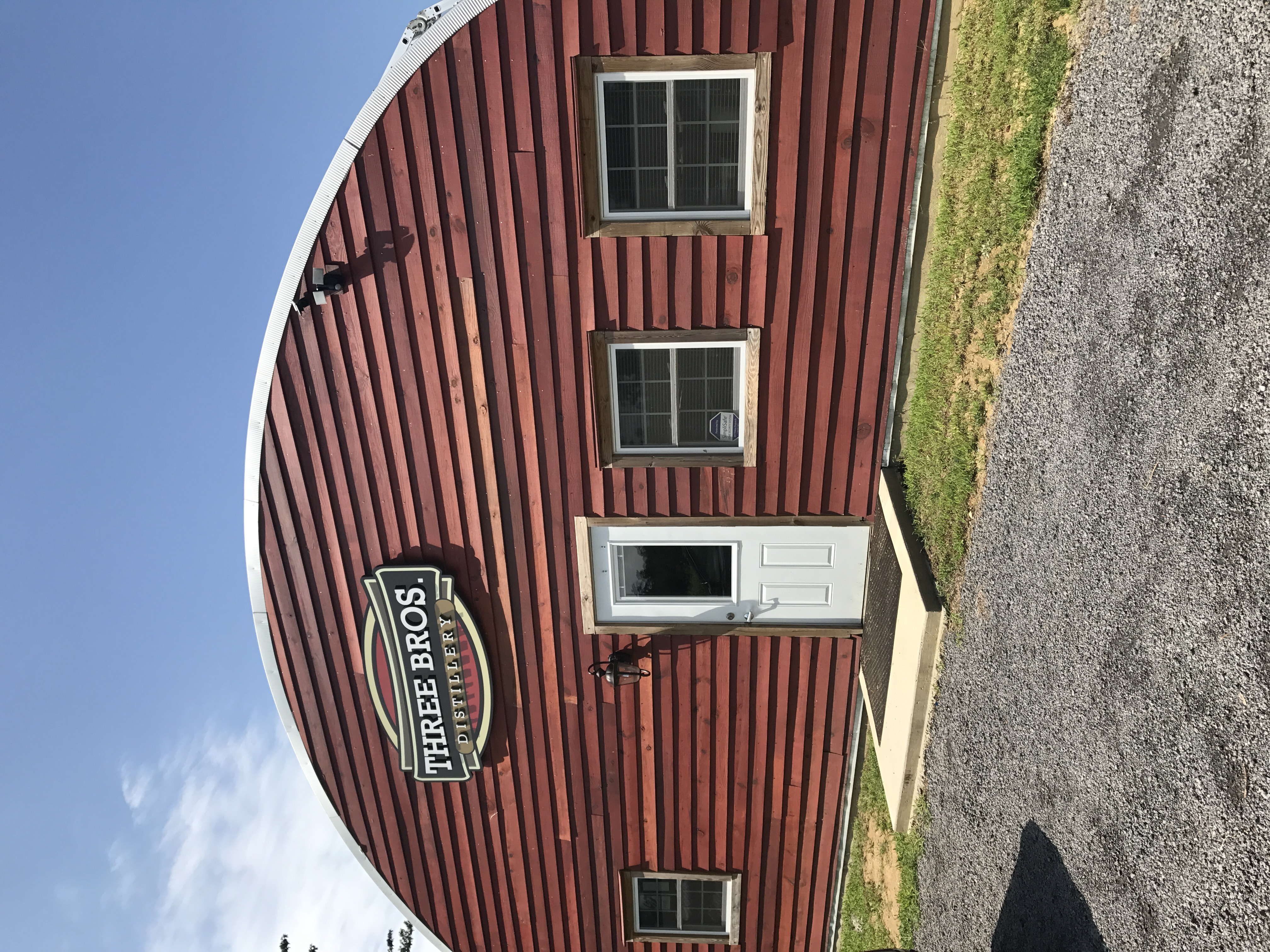 After the brewery, we definitely needed some food in our bellies so we ran out to Smithfield to check out Wharf Hill Brewing Co.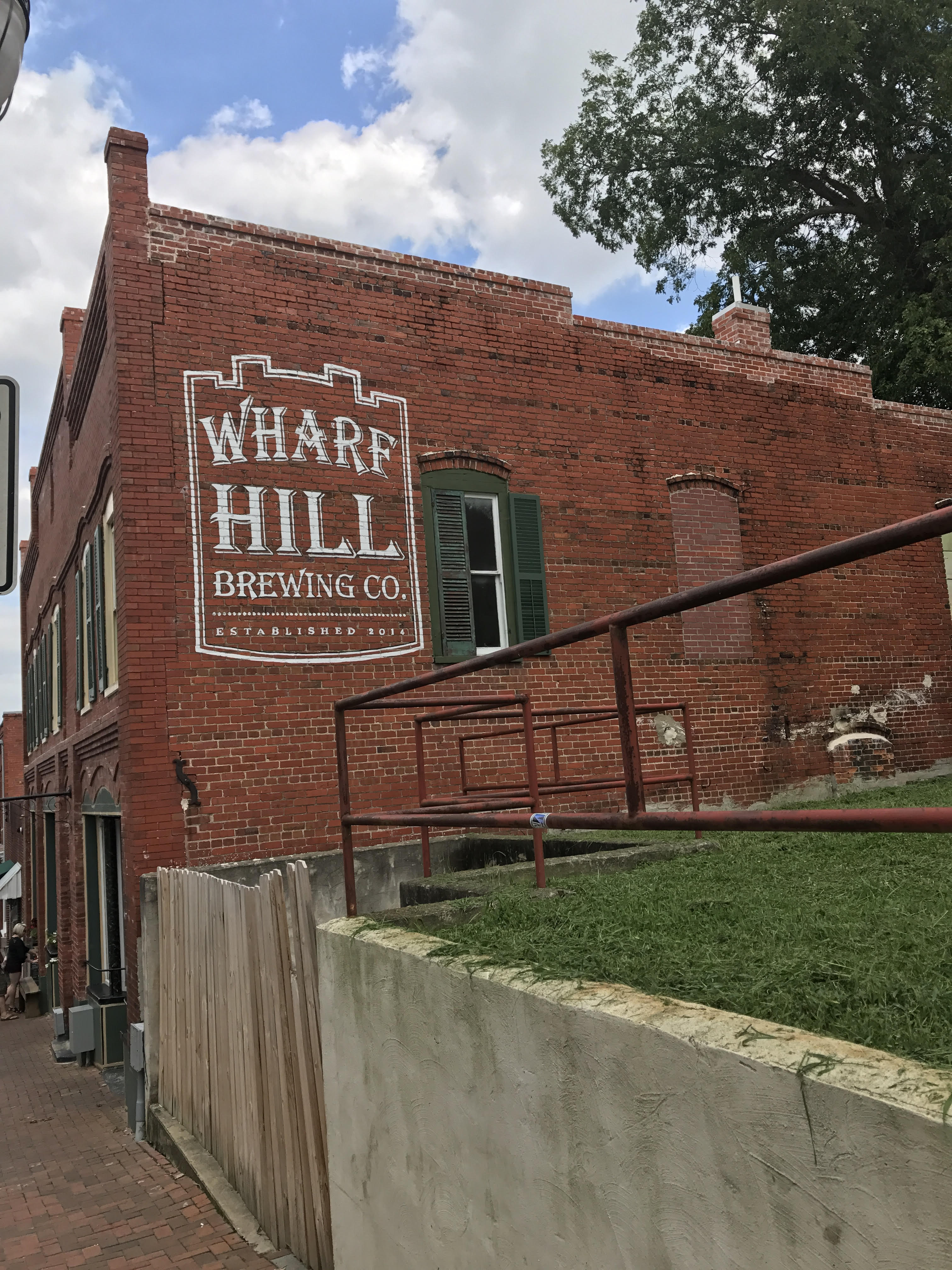 Located in the quaint almost village like part of Smithfield, Wharfhill is a very cute stop.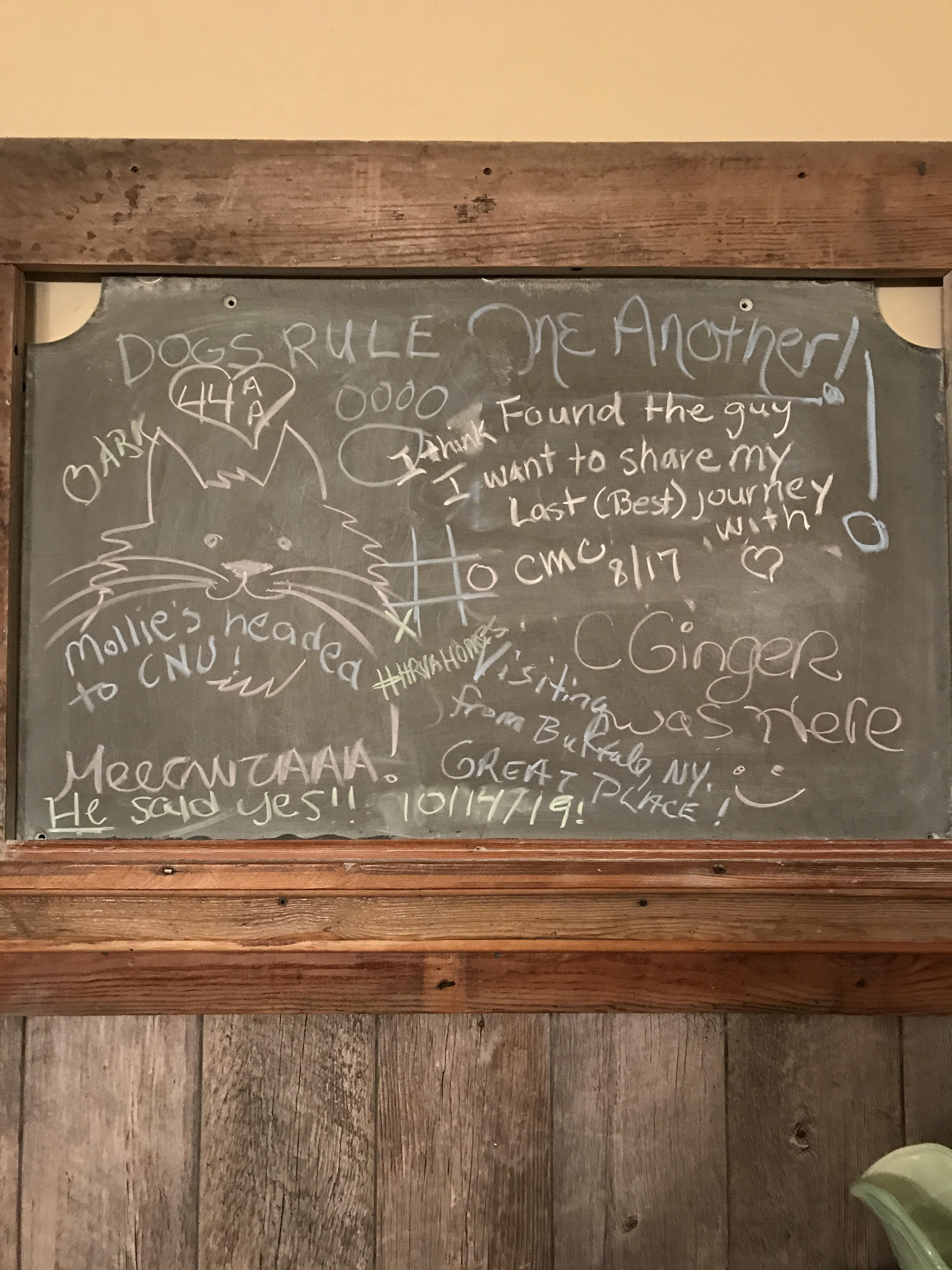 If you're in the area it is worth checking out, leave a little message on their chalkboard in the bathroom! (can you spot our addition?) and try the Non Won-Tons and Buttom Shrooms! You won't regret it!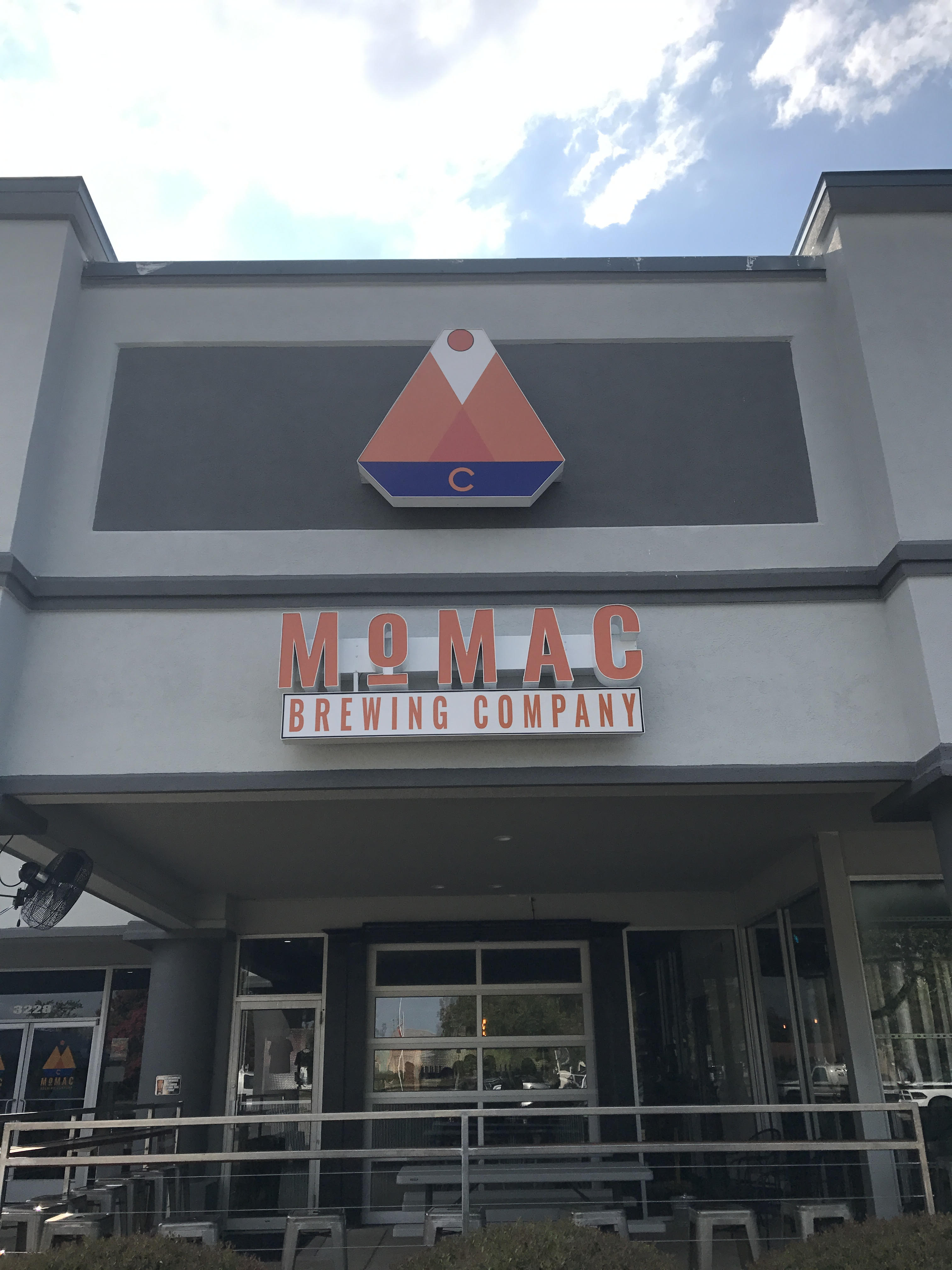 Our last stop was in Portsmouth to try the recently opened MoMac Brewery! We were impressed. This was probably the all around favorite stop of the day.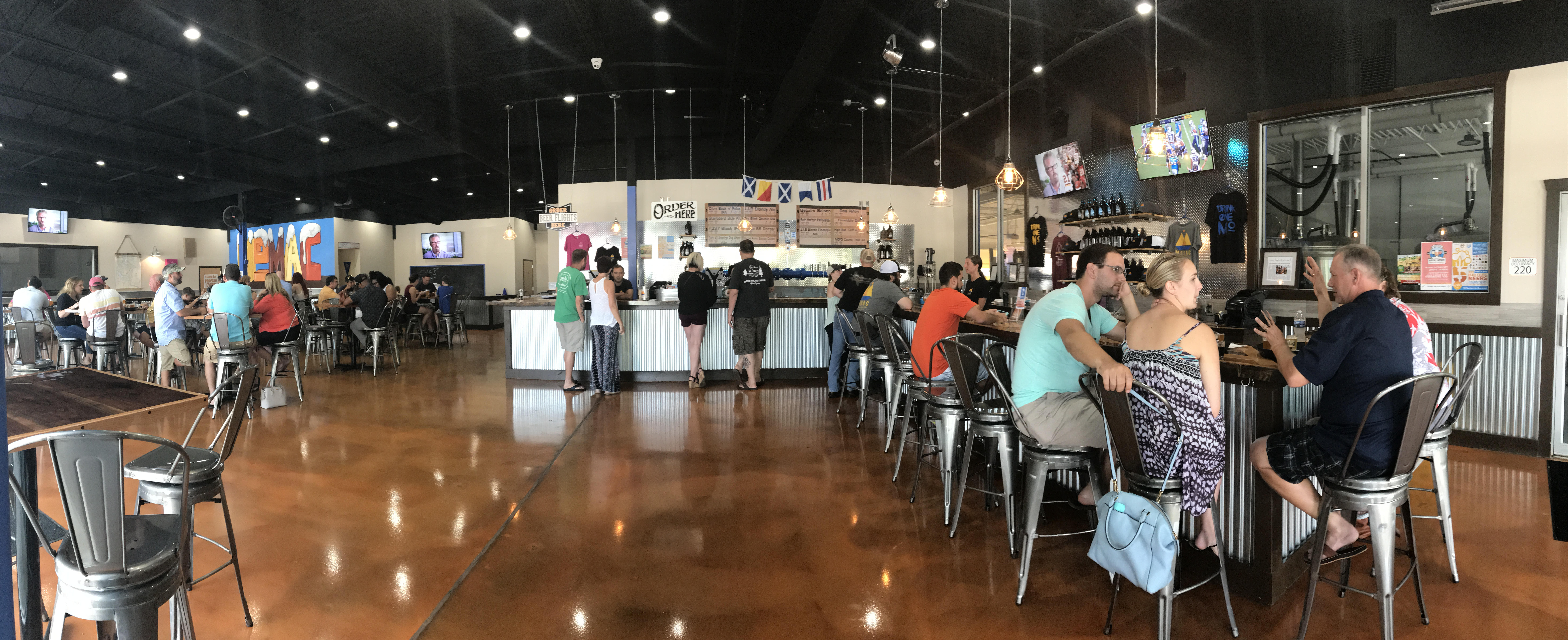 The Beers were good and we enjoyed the atmosphere so much we stayed and played a few rounds of Uno (take a guess who won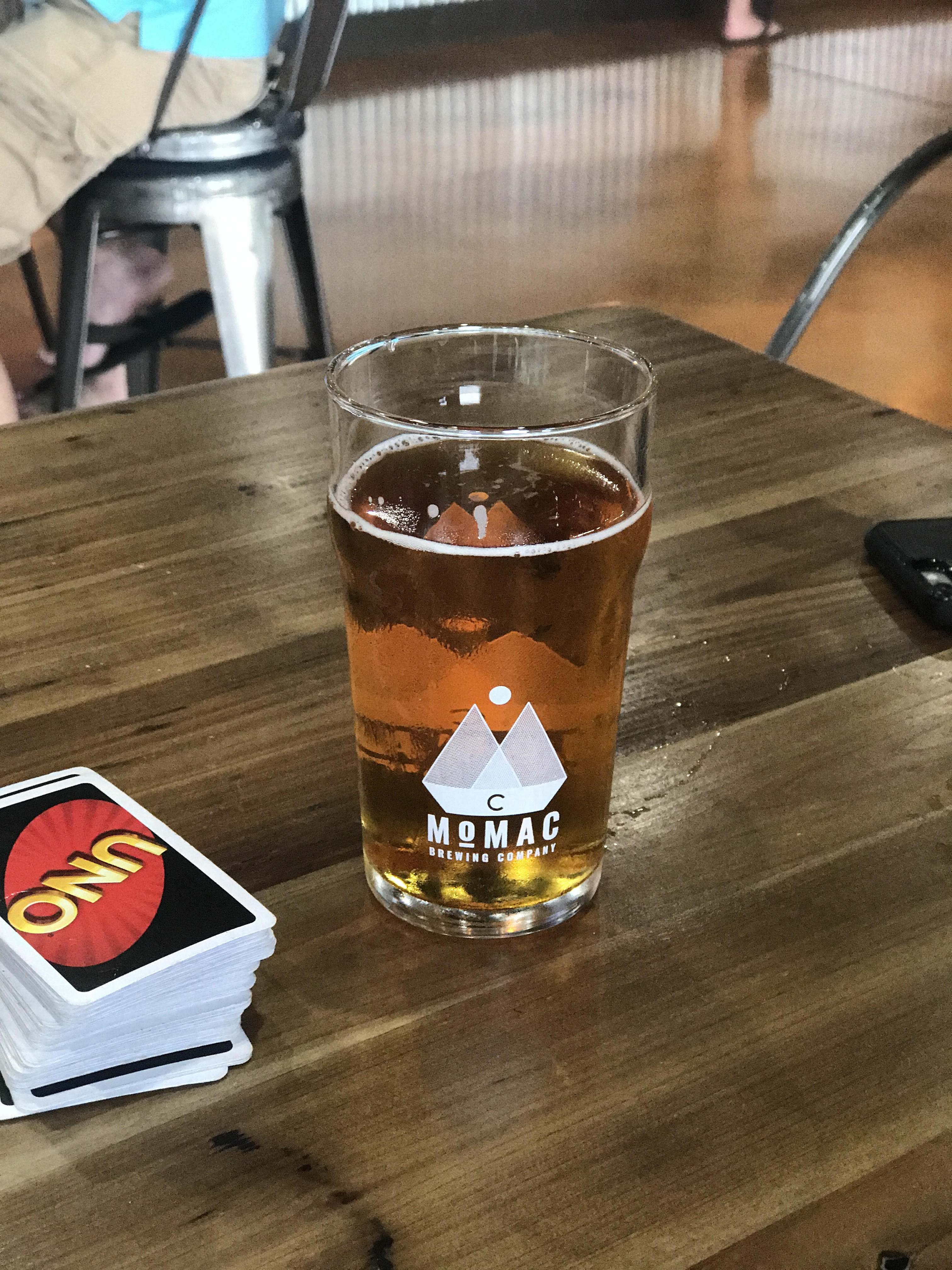 Like most breweries they had a food truck outside and there was plenty of seating and even a play area for the young kiddos!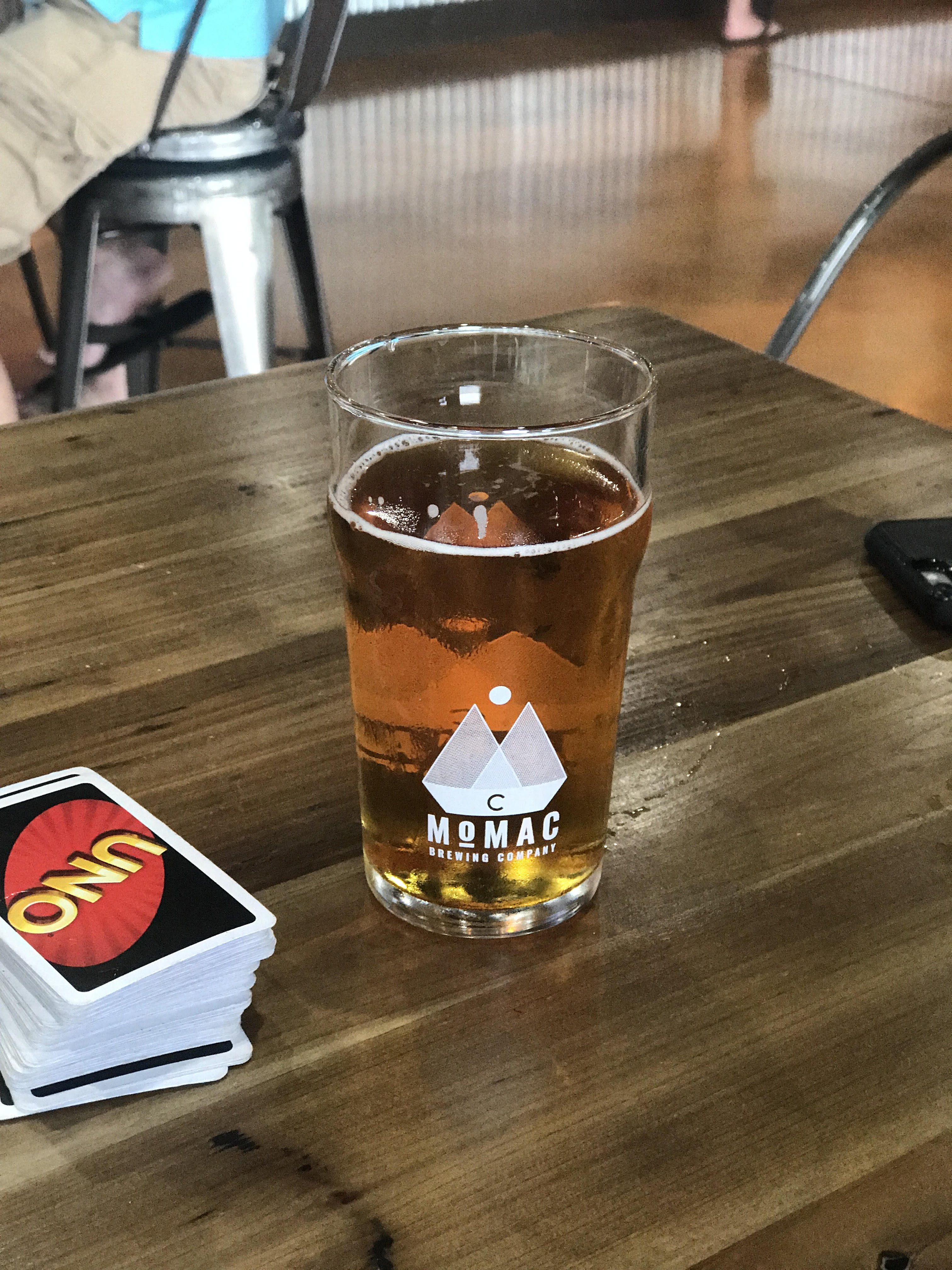 Where should we head to next?